Oriole Feeders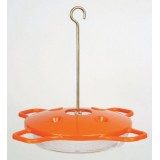 Aspects® Oriole Feeder features four large feeding ports and specially designed perches that combine to make it ergonomically superior for orioles. Feeder includes a built-in a..
$25.99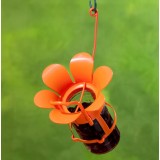 Large orange blossom opening. Attracts Orioles. Fits 10 to 12 oz jelly or jam jars. Hanger system included. Complete with empty jelly jar. Easy to use. Easy to clean. Patented. ..
$11.99
Displaying 1 to 2 of 2 products.