Lifestyle & Gift Items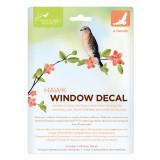 Pacific Bird Window Decals contain a component that brightly reflects ultraviolet sunlight. Though invisible to humans, ultraviolet sunlight is easily visible by birds. Pacific ..
$8.79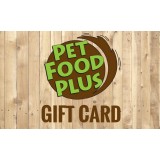 A Pet Food Plus e-gift voucher is delivered straight to the recipient's inbox, providing an instant gift! ..
$10.00
Displaying 1 to 2 of 2 products.