Hummingbird Feeders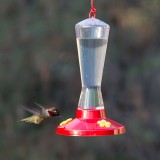 This classic birdfeeder with its pinch waist design has been a fashionable favorite of hummingbird enthusiasts. The Garden Song® Clear Plastic Hummingbird Feeder..
$8.99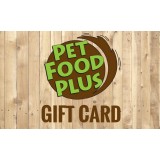 A Pet Food Plus e-gift voucher is delivered straight to the recipient's inbox, providing an instant gift! ..
$10.00
Displaying 1 to 2 of 2 products.